Latest Insights
FRANdata works with a diverse group of clients on their most challenging issues, investing significant time and effort in developing an expertise and knowledge base that offers unique perspectives and insights. We apply our understanding of market and industry forces to develop long-term franchise perspectives.
2021 Economic Outlook for Franchising
The International Franchise Association (IFA) recently released its annual Economic
Outlook
Report detailing the franchise industry's projected economic forecast for 2021. Conducted by FRANdata, the
report offers an in-depth look into franchising's growth trend following the economic fallout due to the
COVID-19 pandemic, as well as an in-depth state outlook for all 50 states and Washington D.C.
Some Top Take-Aways:
FRANdata projects that more than 26,000 new franchised businesses will open in 2021, recovering most of
the
previous year's losses. Franchises will employ some 8.3 million people, adding nearly 800,000 new jobs.
It is expected that new business openings will shift away from larger employers, such as hotels and
sit-down
restaurants, while more automation in all businesses will change the employment landscape.
The four sectors expected to have accelerated growth in 2021 (in no particular order) are Retail, Real
Estate, Commercial and Residential Services, and Business Services.
Franchising is expected to experience the highest upswing of franchise sales since the last recession.
About the Analysts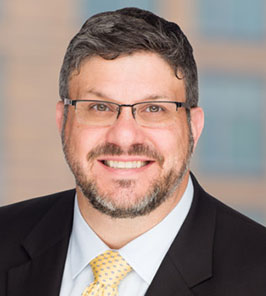 David Swift
VP of Data Analytics and Research Development
David brings hard-core data analytics to the forefront. From macro-economic intel to big data insight David hones in on what impacts franchising in the short term while enabling strategic vision for the long term
Christina Niu
RESEARCH ANALYST
A financial analysis powerhouse, Christina joined FRANdata in 2016 as a Research Analyst. She independently leads research projects, reports, and provides invaluable support to the entire research team. Christina brings strong quantitative and qualitative analytic skills and research experience to the company. She is skilled in STATA and R, with experience in managing large databases and creating research models. Additionally, she has interned at a diverse range of organizations, including financial advisers for banks, and financial analysts in the automotive industry.
Christina holds a B.A. in Economics from the University of Colorado, Denver, with a minor in Mathematics, and an M.A. in Applied Economics from Georgetown University, where her studies focused on data analytics skills and economic forecasting.