New Concepts Report
Finding new franchises with true potential can be challenging- new businesses are opening every day, but lo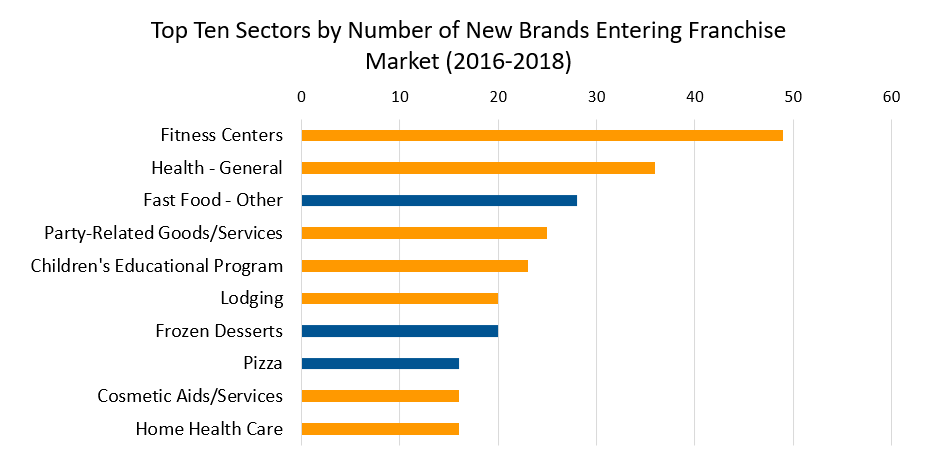 ng-term success rates for entrepreneurs are low. So which businesses present valuable, long-term opportunities for suppliers? Attending events to generate leads is often costly and less advantageous than expected; moreover, constantly searching to discover investment opportunities as they arise can involve hours of effort with little to no avail. FRANdata has access to franchise information before any other firm of its kind and we compile our new concepts list on a quarterly basis to keep interested investors and suppliers updated, thus expediting the process of finding promising new franchises.
We have a first-look advantage with emerging franchise brands through their FDD filings and our ongoing discovery process, which includes site visits and executive contacts from these new businesses. We are the only company that tracks all of the franchise brands in the United States, while verifying their viability in the marketplace.
Franchises enter this report when FRANdata "discovers" them and codes them with our FRANdata Unique Numbering System (FRUNS) for the first time. The overwhelming majority have been franchising 3 years or less.  The NCR will help you find new brands to market to more quickly.
The New Concepts Report subscription delivers the following :
4 quarterly reports that provide a profile for your sales person of each new franchise
200-300 contact leads for the brands discussed in the issue, including executive contacts
An executive contact list of the management team at each franchise brand, including titles, job codes, HQ addresses, HQ phones, and websites.
A monthly alert list of new brands we discover each month
Brand profiles for 75-150 startup and early-stage franchises
Sales preparatory information to qualify the lead and initiate intelligent communication with the brand
Contact Us to start receiving the New Concepts subscription today.