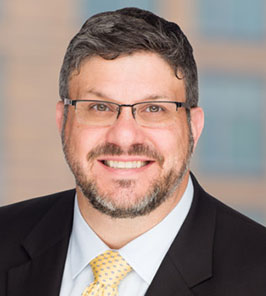 As the VP of Data Analytics and Research Development, David plays a vital role in expanding FRANdata's research capabilities while being responsible for executing and maximizing strategic data modeling and analysis as part of the research team.
Prior to joining FRANdata, David was a senior financial engineer at Fannie Mae as part of their Economic & Strategic Research team. David brings with him more than 10-years of progressive experience in research, data analytics and finance. Prior to Fannie Mae he was part of the Federal Housing Administration's (FHA) Budget and Policy team where he helped develop new credit risk models for their multifamily portfolio. Before his time at the FHA, David was part of the FRANdata research team where he helped develop the first version of the bank credit report. He also has experience in securitizations, underwriting, and small business credit risk.
David is an MBA graduate from George Washington University with a focus in finance and has a Bachelor of Arts degree from Colorado College with a major in economics.
Email: dswift@staging.frandata.com